Basic To BeYouTiful - Colour Blocking
Basic2BeYouTiful
There are some outfits that are OK. Everything fits and goes together OK, but they are missing something which means they are Basic outfit that will do, rather than a BeYouTiful outfit which expresses your personality.
Today I want to take you through an example of how I take an outfit from Basic to BeYouTiful.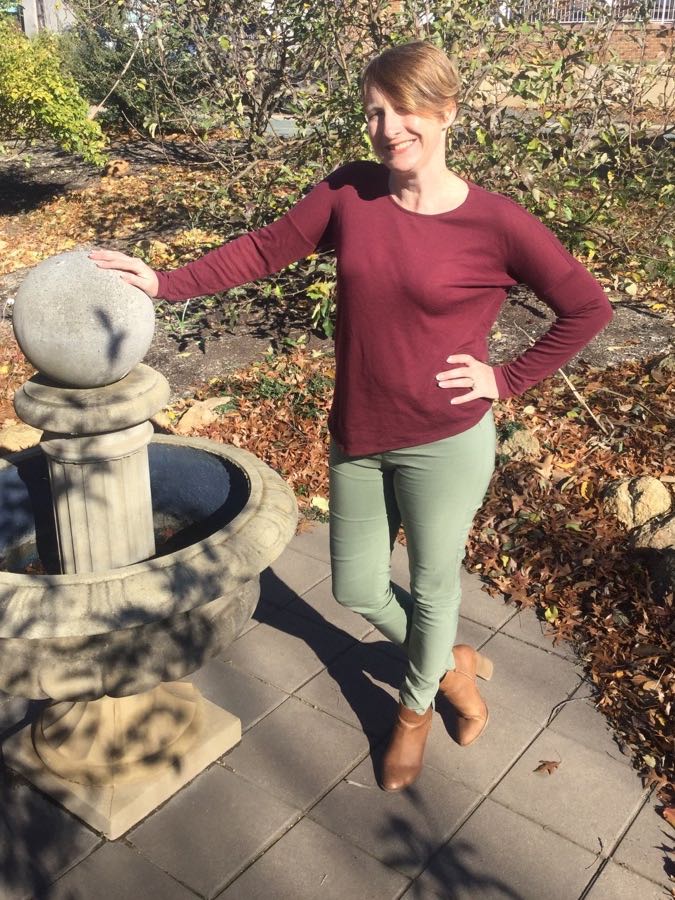 There is nothing particularly wrong with this outfit. The asymmetrical line of the top adds interest and the colour of the shoes links to my hair colour. But it's not BeYouTiful.
Basic Issue 1: Colour Blocking
The main problem with this outfit is that it's a good example of colour blocking done poorly. Colour blocking is when you wear different solid colours rather than one colour or prints.
In this outfit, there are 3 different colours. While the shoes link to my hair colour, none of the other colours links to anything else in the outfit.
For colour blocking to work well, it needs to look intentional. This outfit looks like I've grabbed whatever's clean and thrown them on. Even if I swapped out the top for a better fitting burgundy top, it wouldn't look great.
Basic Issue 2: Boring Portrait
The second issue with this outfit is that it lacks interest. Yes, the top is asymmetrical, which adds some interest, but when you look at my portrait area it is boring. There is a single colour with a round neckline. As I should wear multiple colours and v-necks suit me better than round necks, this outfit is just a bit too basic as it is.
BeYouTiful Style
In the BeYouTiful version of this outfit I have switched out my tan shoes for burgundy ones. Yes, I miss the repeated colour of my hair, but the burgundy top feels much more at home than it did before. Even though my lipstick is the same as in the previous photo, my lips seem go with the top much better when the colour seems intentional.
I added a green jacket which helps pull this outfit together as it has a similar value (darkness) to the top and is green like the pants, which helps tie the two items together. Even though the jacket is not my best colour, it still helps the outfit feel more intentional.
Styling the Portrait Area
The jacket also adds more interest and colour in my portrait area. I added a green necklace too, which brings the lighter green up into my portrait area and which also creates a much for flattering (for me) v-shape in my portrait area.
Now it's Over to You
If you have any tips on how to take an outfit from Basic to BeYouTiful I would love to hear them. Email me or comment below.
Or f you would like a Basic2BeYouTiful style makeover, contact me for a Wardrobe Audit.
CREDITS:
Photography: BeYouTiful Style
Main Image created with Canva