How to Wear Pink this October
October is breast cancer awareness month. Breast cancer is one of those topics that I am passionate about, so I am doing a few related blogs this month..
The Pink Ribbon is symbolic of Breast Cancer Awareness these days and many people wear Pink during October to help raise awareness and show solidarity for those who's lives have been changed by breast cancer.
To celebrate all the wonderful varieties of pink, I have teamed up with colour and image consultants around the world to talk about pink:
Liz Klebba from Closet Play Image in the USA. Liz has a cool, light and slightly smoky palette called Sublime.
Eva Robinson from Eva Robinson Styl who blogs in Czech. Eva has a cool, deep and slightly smoky palette called Elegant.
Click on the links to see their posts about pink. Use Google Translate if you would like to read Eva's in English.
By comparison, I have a warm, light and toasted palette called Spicy.
I hope you enjoy seeing their different palettes in the photographs that follow.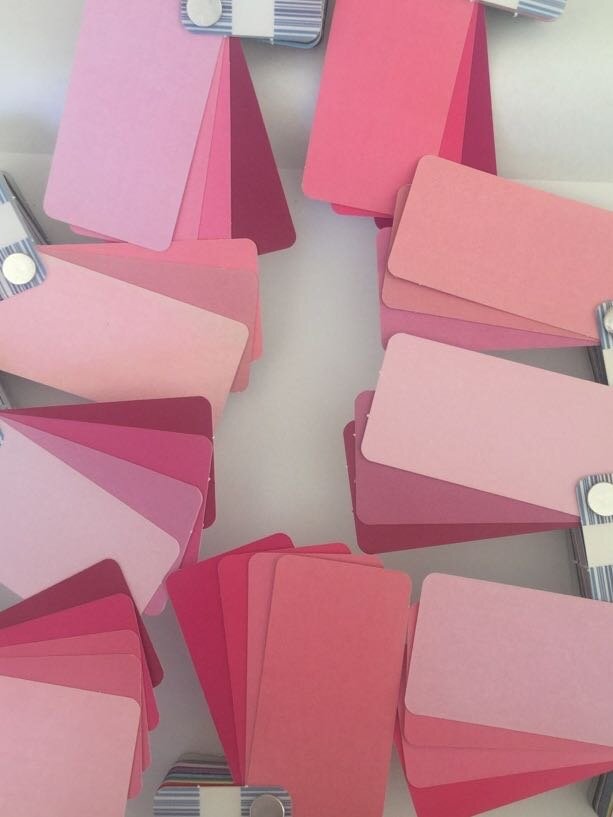 Cool pinks are made from red with white added (white is a cool colour). They can have a little blue or a little grey added depending on the palette.
Warm pinks are made from red with white and some yellow added to them. They can also have a little grey or brown added to them depending on the palette. Warm pinks often go by other names like peach or apricot. On a colour wheel, warm pinks sit closer to light orange than the cool pinks.
While you might think that warm pinks aren't in the spirt of pink ribbon day, they have been there from the very beginning. The original ribbon that started the movement was a warm peachy pink rather than the cooler brighter pink that is used today. (Full details here).
When choosing the best shade of pink to wear this October you should feel free to choose from the full range of pinks, including the warmer peachy pinks.
How to Wear Your Pink
There are lots of ways to wear print from a whole outfit to just a touch of pink. Have a look at these photos for some inspiration.
Wear a pink item, like this warm pink top that I'm wearing.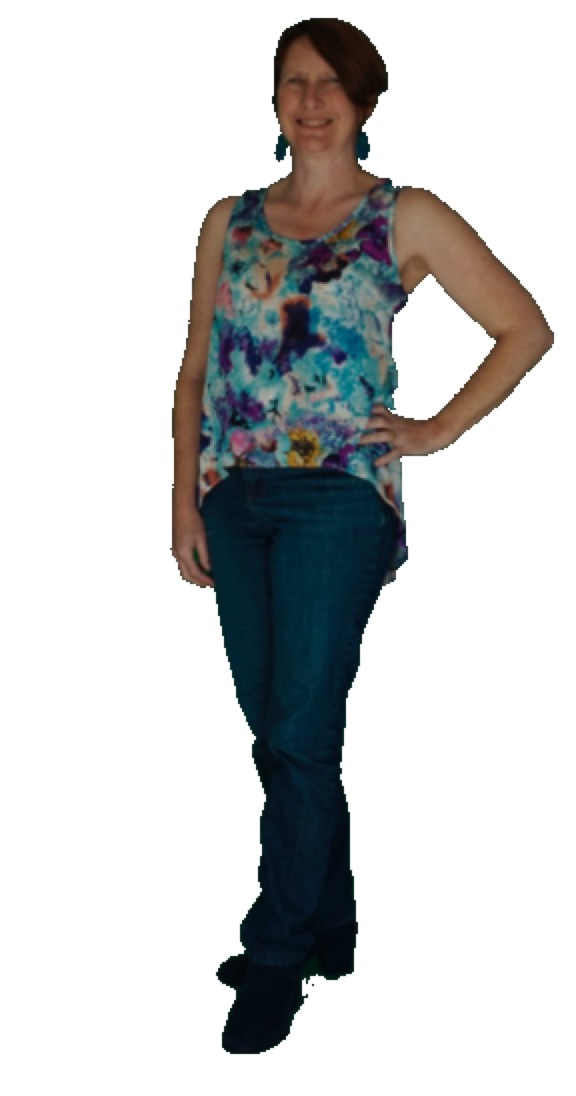 Wear an item with a print that contains your pink.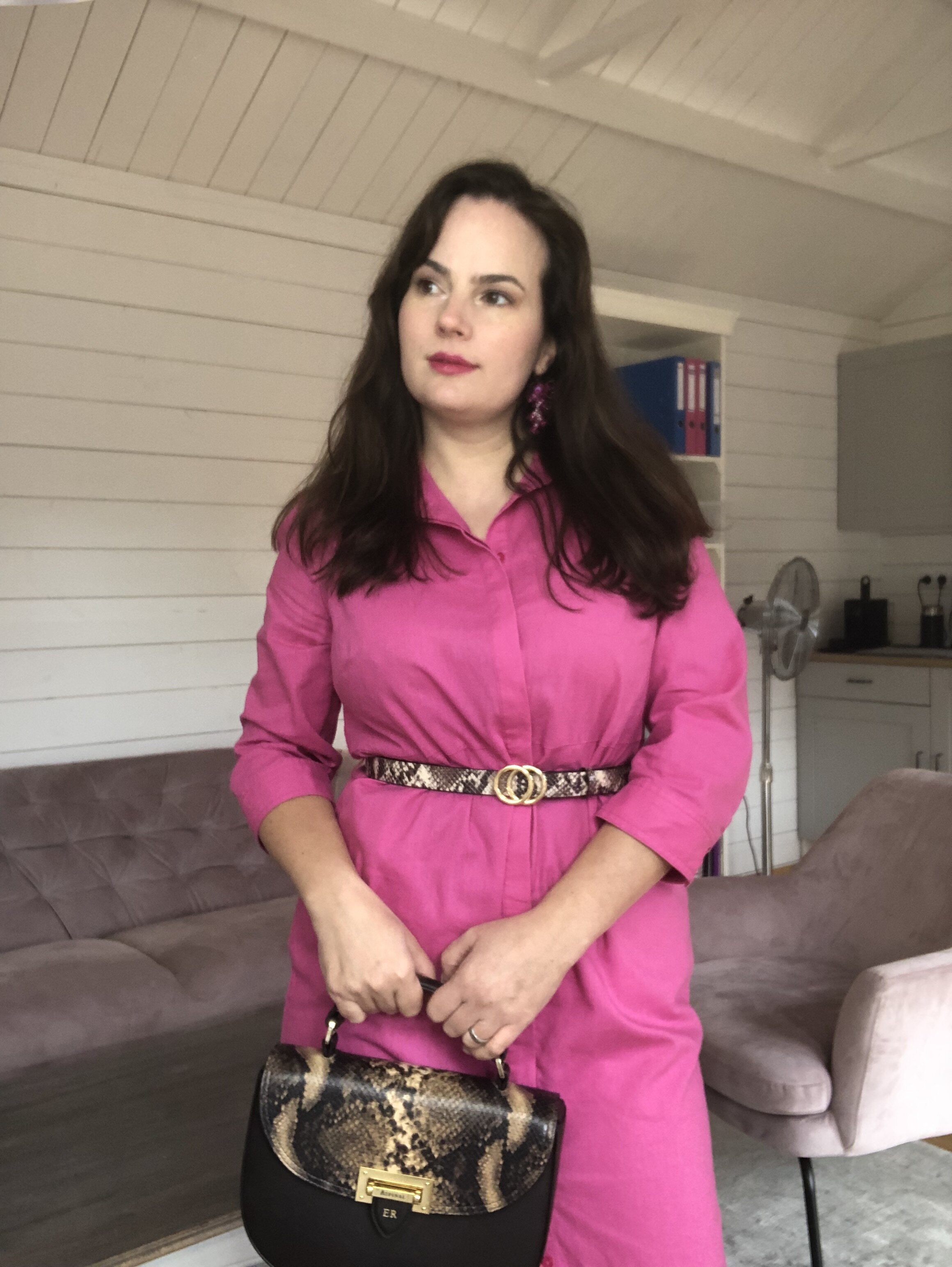 Go all out in pink, like Eva in this cool pink dress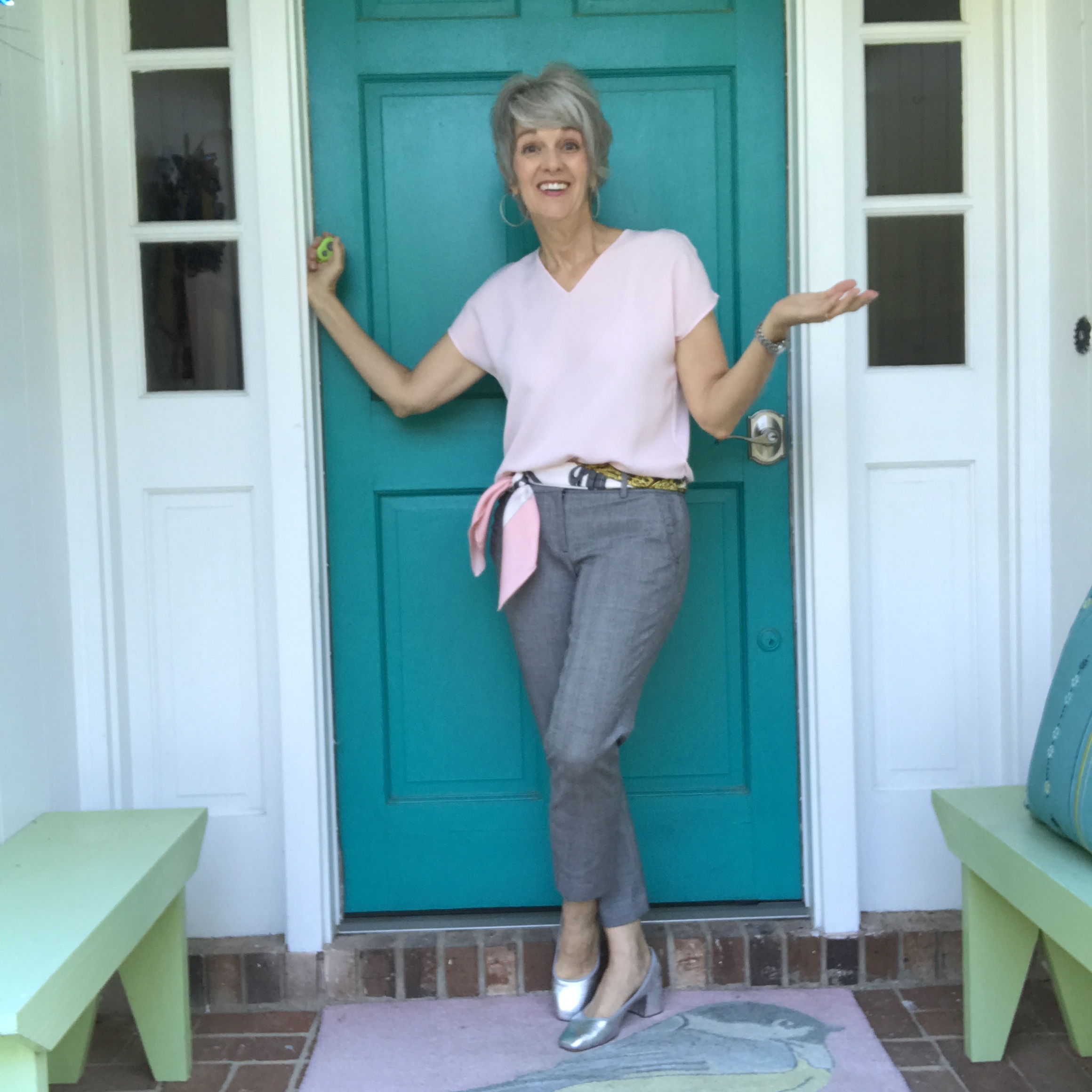 Wear a Pink Accessory, like Liz' scarf worn as a belt.
Now Over to You
I hope you can see that there are lots of different shades of pink from warm to cool and light to dark, and that there a multiple ways to wear pink. How do you like to wear your pink? Do you like to wear a lot of pink or just a little? Do you like pink accessories or nails pink clothing? However you like your pink, don some pink this October for Breast Cancer Awareness.